I've been doing a little cross stitch the last day or two, which has been very welcome. With being in schools (mostly) full time for the last three years, I've given myself very little time to actually do other things I love, like cross stitch. Thankfully, this summer session has been easier on me with only two class, one following the other, and my current and last class is pretty easy with no major requirements. 
The pattern I'm working on right now? Its this one - I Do What I Want, by Zahra Design Studio. This is a great, simple, and fun stitch that even the newest beginner can do, with no confetto or complicated fractional stitches.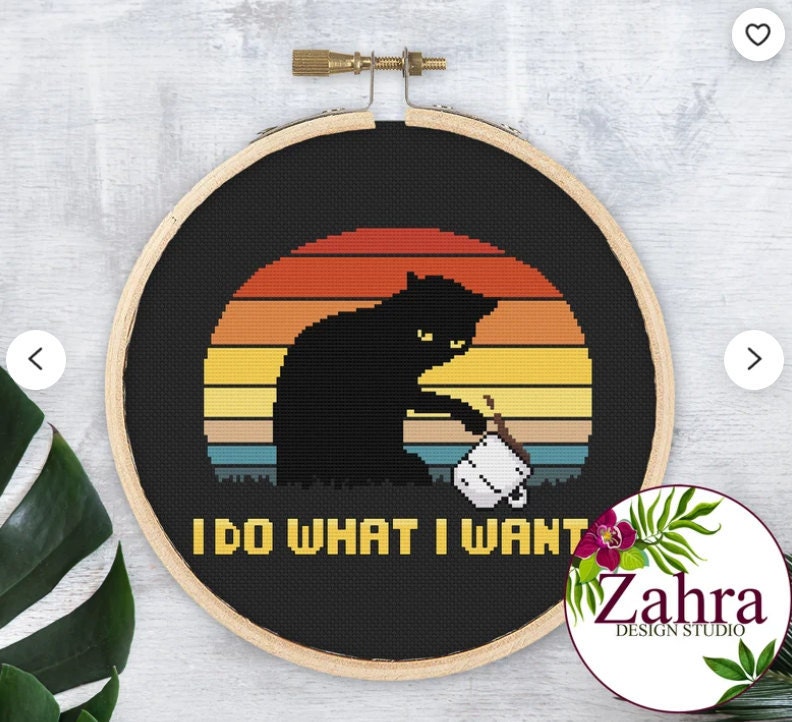 Check out her shop when you're done looking around here and check out all the awesome designs!